Teacher & Adviser Webinar: Labour Market Information Trends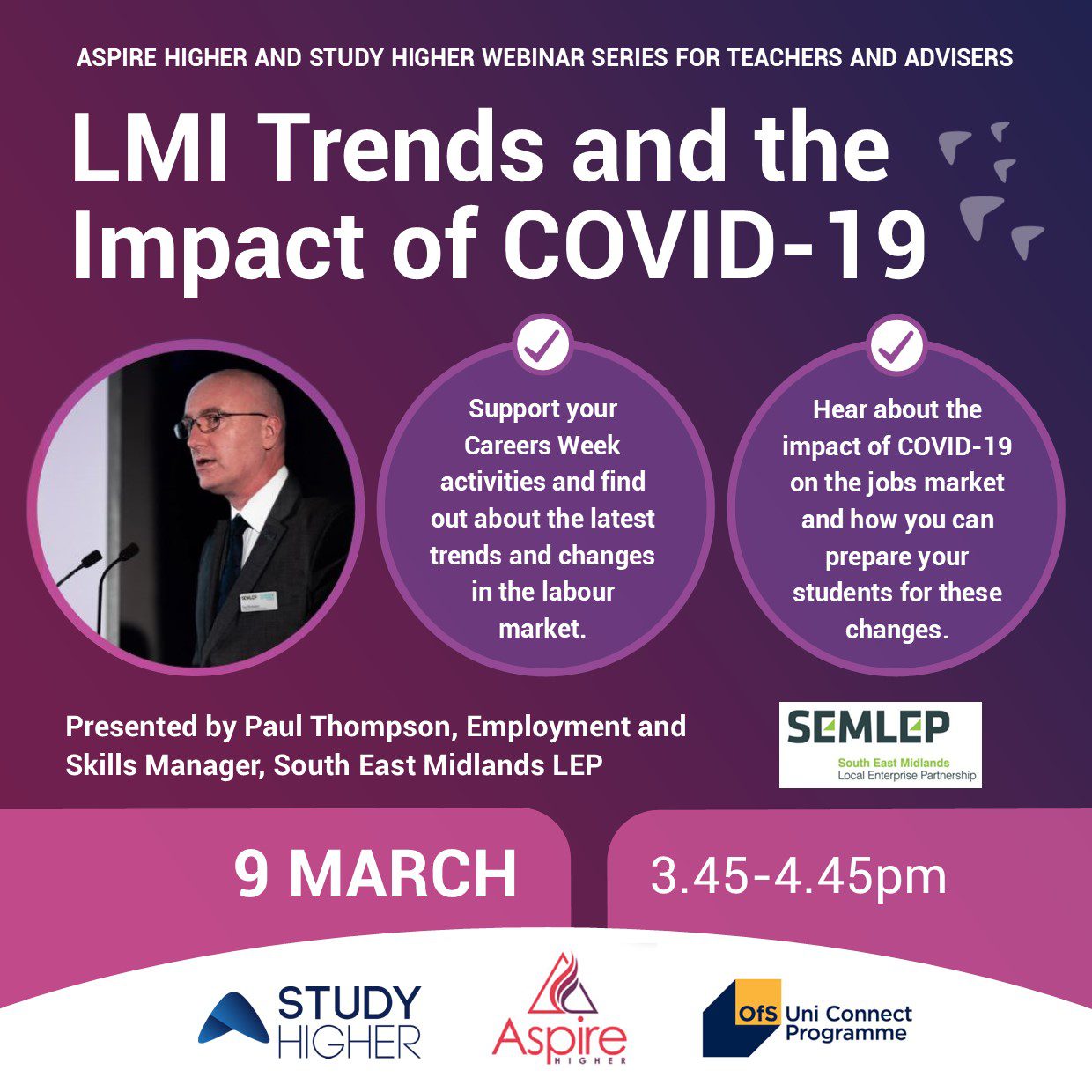 A webinar for teachers/advisors working with young people to give updates on labour market trends and how to include in careers education.
About this event
Join us on 9th March to hear from Paul Thompson, Employment and Skills Manager for SEMLEP.
Paul will be discussing labour market information, current trends and how these have been effected by COVID-19. Discover the latest trends and changes in the current climate and how these trends can be used to facilitate stable, quality and relevant careers guidance for young people.