Student Q&A – Student Finance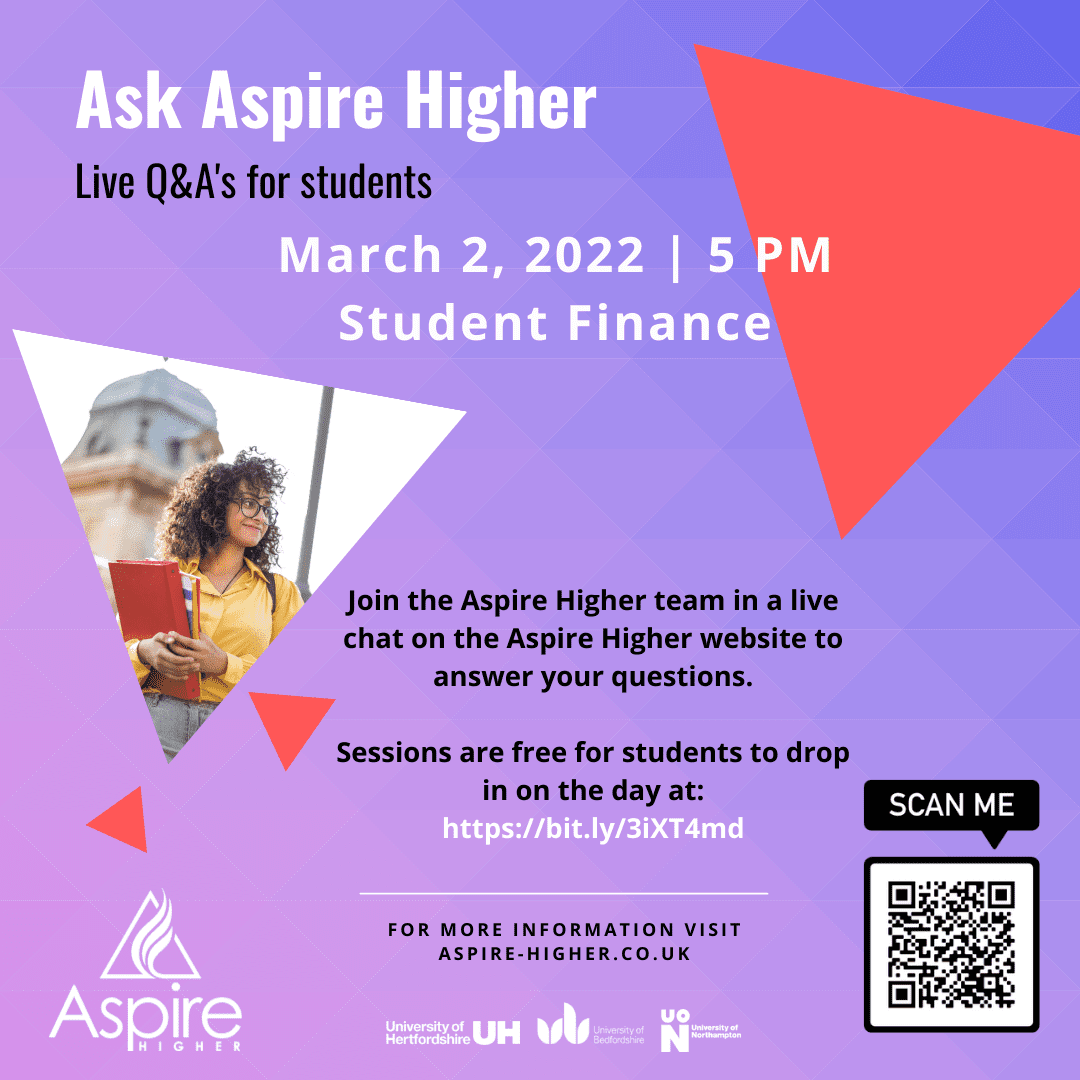 Get your questions answered!
Join members of the Aspire Higher team for this free drop in chat to talk about everything Student Finance. If you have questions or aspects you are not sure about this is the perfect opportunity to speak to impartial advisers and get support with Student Finance.
There is no need to sign up, just follow the link or scan the QR code on the day and you will be taken to one of our Aspire Higher Hub Officers in the online chat. All advice is impartial and non-judgemental.