Health Sciences Mock Interviews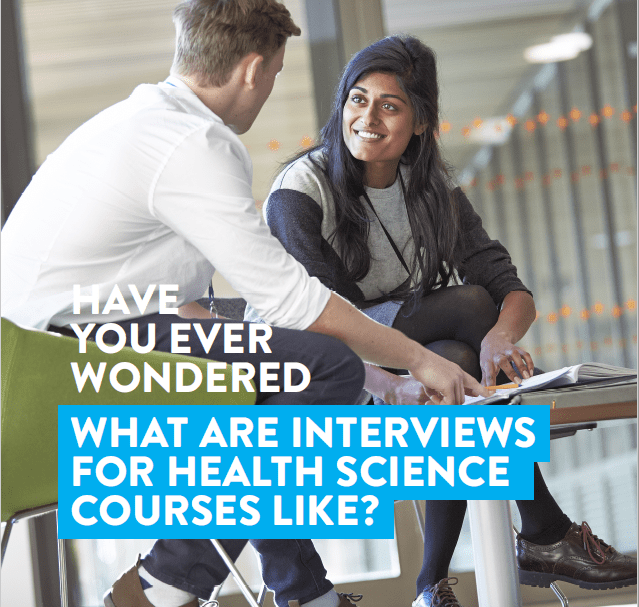 Sessions will run between October 2021 – January 2022
If you're applying for a Health Sciences course prepare yourself for the interview process by taking part in one of our mock interview online sessions.
Our Health Sciences Application and Interview Support is an invaluable experience for students looking towards a future in health sciences.
Interviews are a really important way for universities to find out more about a student and ensure they are the right fit for a course. As with all interviews, preparation is key, so why not take part in our online mock interviews?
You'll be able to:
Find out more about the application and interview process
Take part in a mock interview with a current student who has been
through the process themselves
Ask questions about the process in a supportive environment
Ultimately, you will go away feeling ready to face the real thing when it happens. What could be better than that?
The sessions are free to attend but must be pre-booked. Places will be allocated on a first-come, first-served basis.